Introducing the new Proven Power Kits. You can now take the guesswork out of matching components, downtime and tuning for your performance upgrades because Proven Moto has done all of the work for you! If you can change your top end and replace the piston in your 4-stroke motor, then you can install this ready to race Proven Power Kit in your own garage!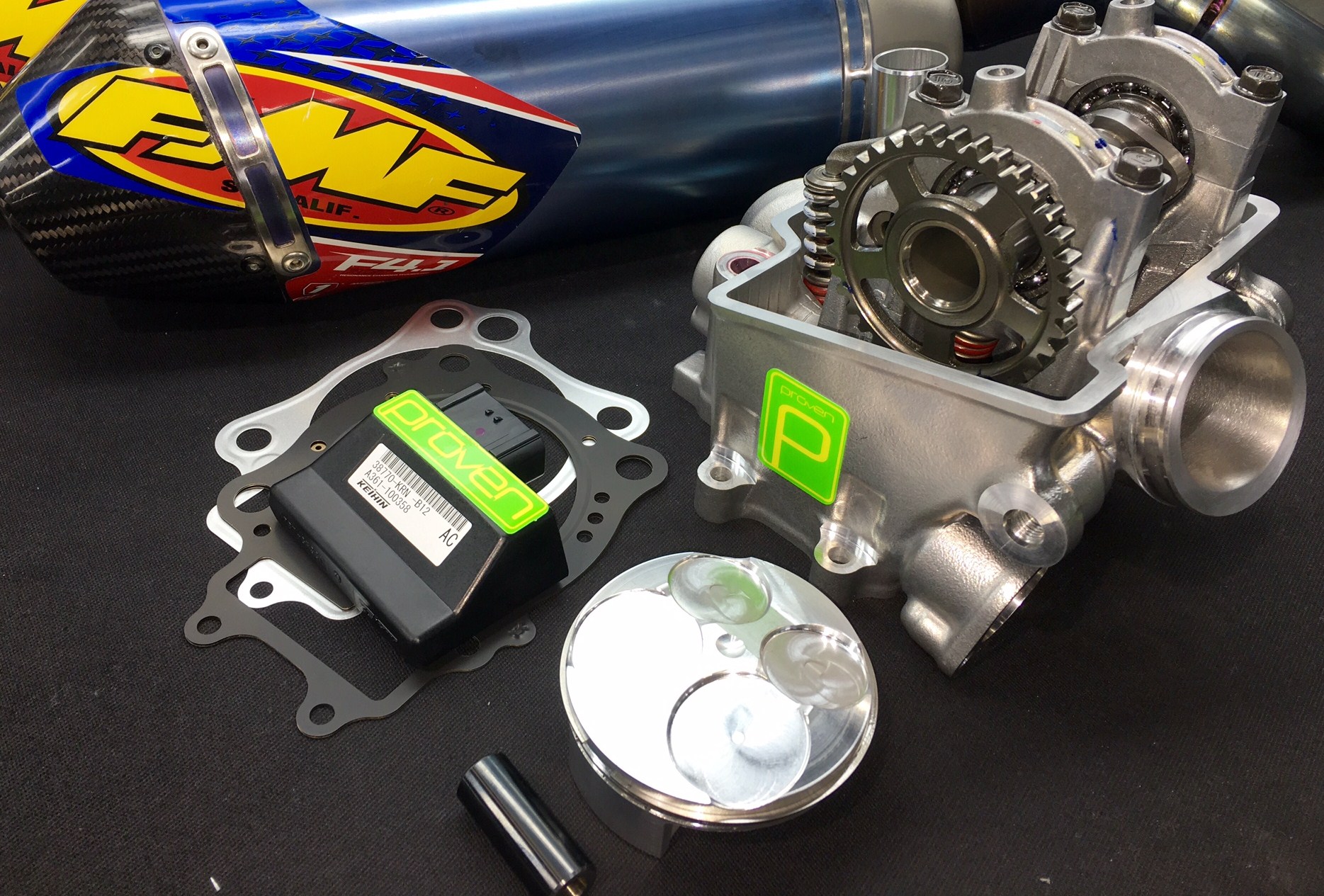 HONDA CRF250R 2010 – 2016
The Proven Power Kit comes with a NEW fully assembled 2016 CNC ported and machined Cylinder Head which includes:
::Performance Cam Shaft – 2 options available
::Flat Faced Titanium Valves installed with all new valve train components, and valve clearances set for ease of installation
::High Compression Piston Kit with DLC Coated Wristpin & Gaskets
::Custom dyno tuned developed mapping for your ECU** – This is key to ensure that the components are tuned together for maximum power gains
::FMF Stainless Steel & Aluminum Factory 4.1 Single Side Full Exhaust System – available in the Proven Power Kit Plus
**ECU must be sent to Proven Moto for remap – Proven Moto will provide a shipping label with purchase
PROVEN POWER KIT PRICING:
::Prices starting at $2,000 for the Power Kit
::Prices starting at $2,700 for the Power Kit Plus; includes FMF SS/Alum full exhaust system
Call or email to place your customized order today!
Additional options such as Vortex ECU or Titanium exhaust systems are available.
PROVEN POWER KITS ARE ALSO AVAILABLE FOR KAWASAKI & KTM ENGINES – call for pricing!